Challenge
As a marketplace Dugunbuketi's main challenge to connect people who is getting married to connect with wedding planners, Wedding Venue companies. As you anticipate this is more complex problem than let's say that selling a physical items on an ecommerce website which costs average lesser than $100.
Customers as rightfully wants to have perfect experience on their most important day with the budget they set. In the region average venue costs starts with $30 per each guest and on top of that fixed costs such as photography service and etc which overall increase the total transaction value to above $10K for a small wedding ceremony. Depends on the venue and the number of guests customers are planning to invite this can easily go up to $50K.
As you already notice this is a huge amount and as you can't expect to have match making happens by itself magically. You need a conversion and activation machine engine. That's how Herogi helped Dugunbuketi to build highly connected conversion data pipelines and marketing campaigns so that all the parties can engage and complete the transactions.
Conversion
Since the transaction value is high Dugunbuketi needs sales enabler in their marketplace. Essentially their job is to get quotes from Wedding Venues and negotiate on behalf customers and provide the best price/venue option to customers.
As Herogi with our rich integrations, we add several active scenarios to support needed activities to drive conversion.
1. CRM Integration
Integratation with the CRM solution Dugunbuketi uses (originally Zendesk later on custom solution) was first problem solved. So when customer submit this form on Dugunbuketi's main website (wordpress) generates a record in WordPress post tables since it's a wordpress database there was no way Sales team neither can access this data or make a meaningful decision from that even they access.

After this Quote raised and Herogi Listeners fetch the data from WordPress database (Learn more) and creates ticket on CRM.
Now Dugunbuketi's sales team can find the customer and venue information available to them on the CRM in realtime and can proceed calling venues to get quotes.
2. Activation (Online channels)
Now sales team work in progress to get quote meanwhile what Herogi does in parallel with another scenarios; push this data to again Venue Admin portal so that venue managers can also see the customers looking for places. Some scenarios running here.
Create Quote request to Venue Admin Portal via Webhook action
Send SMS notification to Venue admin so that they can engage with customer requests
Send an email notification to the Venue admin with all the requests coming from customer
3. Activation (Offline channels)

Another entry point for Dugunbuketi customers is calling the phone numbers on listings.
When customer customer calls via this number all the call events such as dial, ring, hangup fetched by Herogi and also push to the Venue Admin portal so venue managers can see the incoming calls coming to their company and follow up upon.
4. Retention
Meanwhile sales team and venue portal managers actively working on quotes; Dugunbuketi wants to engage with customers to keep them in the portal. To achieve that there's a built-in campaign which collects all the venue requests customer raised and send him an email 30 minutes later with confirmation states that work in progress so customer can relax but at the same time provide additional categories so customer also browse more different options.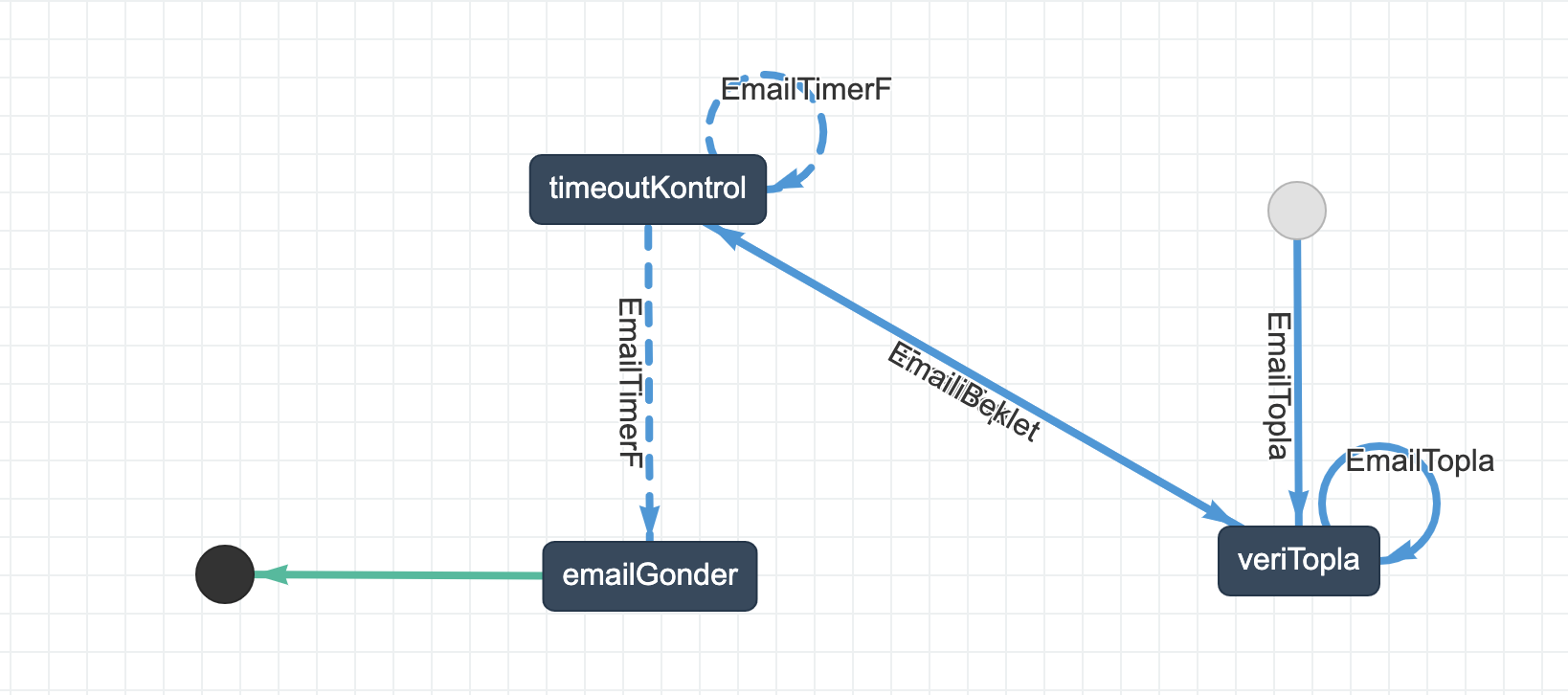 Conclusion
Overall Dugunbuketi runs total 21 complex scenarios on Herogi to support their customers and partners. Herogi process more than 300K events generated from all the channels and help Dugunbuketi to optimize each step in the funnel and support it's growth.
Let us know if you have any question or better register here and start playing with Herogi free.